With their digital, phone and ATM options, Westpac customers can bank anywhere, anytime. This email let them know how easy self service banking is by way of a video (below) and reminded them that there is always a staff member open to help out.
This simple yet effective email reflected on the year that was 2020 and informed customers about Christmas hours.
To help put Westpac customers minds at rest we did a follow up email letting them know that online security is a top priority. It included a video with helpful tips on how to avoid getting scammed.

This is an example of an automated email that is triggered when someone signs up to the mailing list on the WMS website. Just one of the simple and effective things that can be done through SharpSpring. 
This email went out to customers to let them know the business is moving and to come in and grab a bargain.
Instead of having a Grand Opening for the new store we came up with idea of having a House Warming. A much friendlier and personal way to celebrate the new store.
This email is part of the Mobil Smiles rewards campaign.
Right in middle of Covid Lockdown, right in the middle of winter we wanted to let Naked Flame customers know they could still get fires and fuel, and get it in a safe manner.
During the Covid pandemic we wanted to let new and existing customers know that WMS was there to help people, especially when the financial climate was very uncertain.
This email went out just before Christmas, it let people know they still had time to use their Hotpoints rewards but they had better hurry, like Santa.
This email invites people to a pink ribbon breakfast.
With this creative email we flipped the traditional SOLD sticker that real estate agents use to a BOUGHT sticker. This highlighted the benefits of residential property investment in a unique and interesting way.
Stylish suspended fires are now in New Zealand. This email went out to a lucky select few.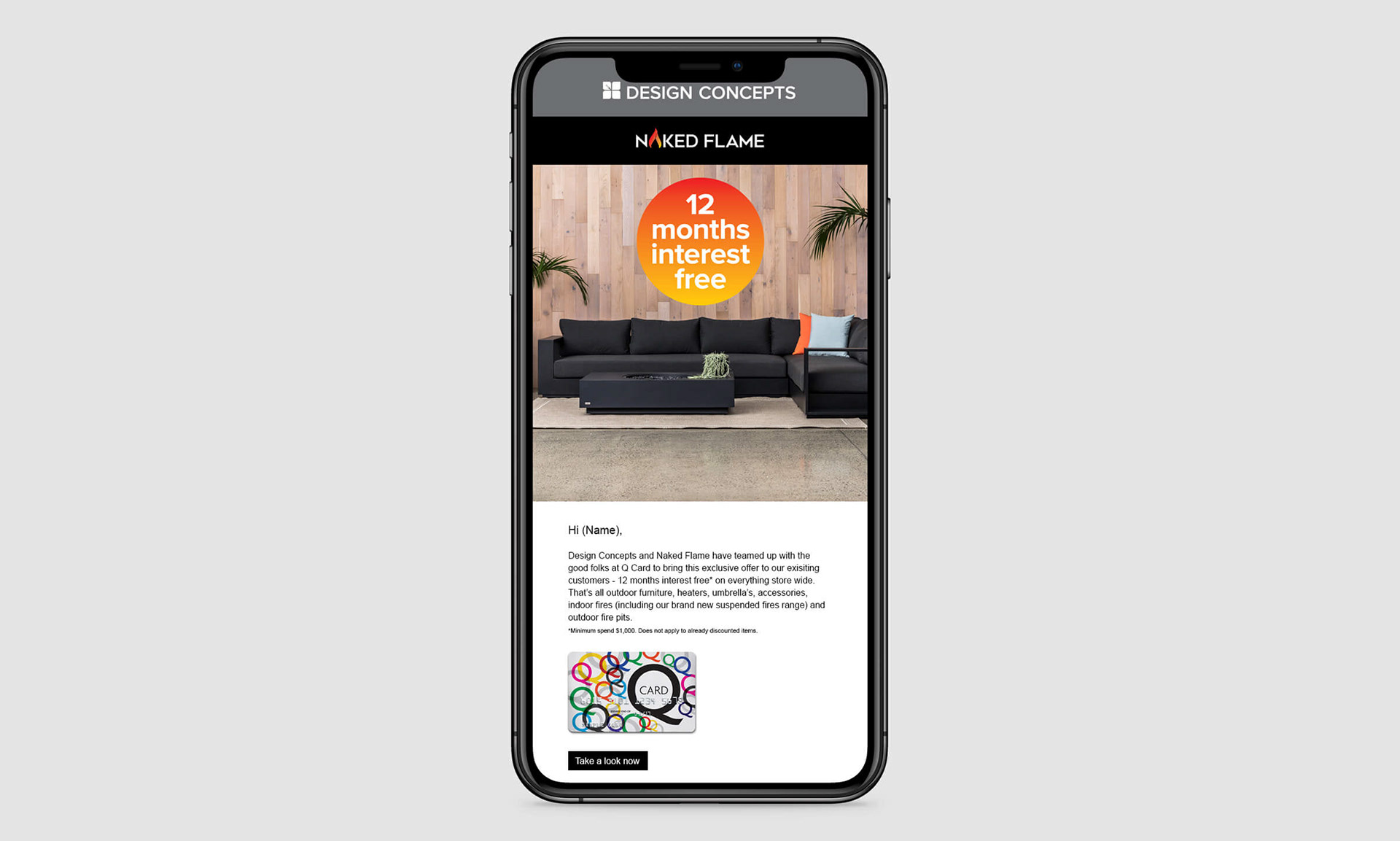 Every now and then a business needs a good, strong retail offer.
This email campaign welcomes new customers to AA Insurance and ties into the 'Live a little Freer' TV ads.

This email is the third one in the series and aims to up-sell existing customers to more products. In this case, if a customer has car insurance with AAI then why not get home and contents too.

It was important to let people know all the teak that goes into this outdoor furniture is ethically sourced.