Wood Studio is a trusted SharpSpring partner. Contact us to learn more about how marketing automation could work for your business.
SharpSpring is a comprehensive marketing automation platform with robust features, functionality and performance. SharpSpring is one of the most flexible platforms and offers po

werful behaviour-based email marketing, native or 3rd party CRM integration, dynamic forms, landing page and blog builders, social media management, universal CMS compatibility, and integration with hundreds of applications.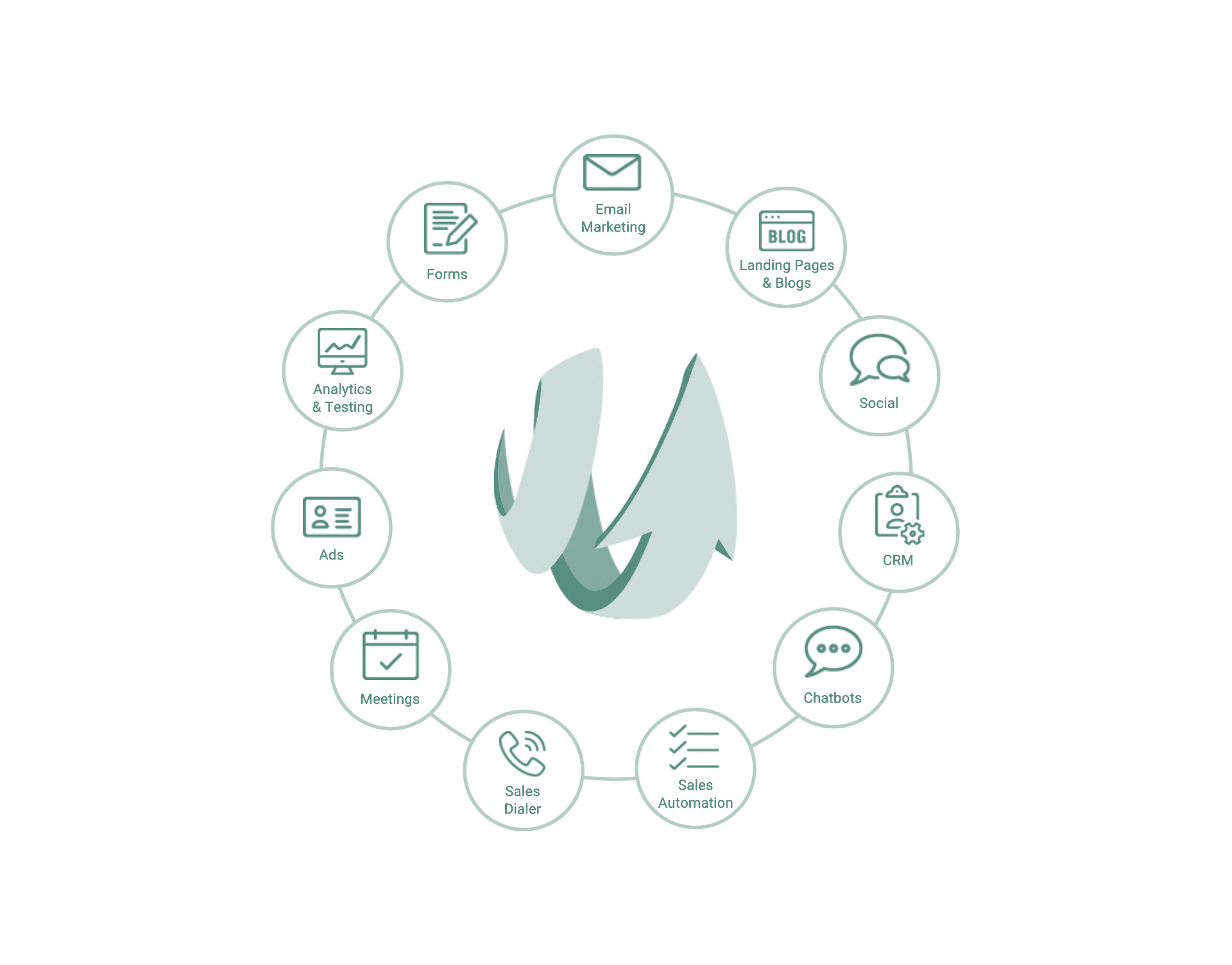 SharpSpring is already trusted by more than 10,000 businesses and continues to grow.
​​​​​​​
It offers measurable results for businesses with comprehensive lead-to-revenue reporting. It's an open platform that works with existing systems and connects to hundreds of 3rd-party software providers.
SharpSpring offers annual and monthly payment plans and is 1/3 the cost or less of competing marketing automation solutions.
Drive more leads. Convert them to sales. Optimise your marketing.
Experience full-featured marketing automation with SharpSpring: the software doing the job of several other systems to save you time, money, and help you convert more sales.
SharpSpring CRM's Visitor ID and lead scoring mean you'll always know when the time is right to contact your hottest prospects. Powerful visual automation allows you to automatically trigger sales workflows when a lead takes a critical action.
Build powerful, high-converting landing pages for your campaigns without touching your website or learning code. The easy to use landing page builder with in-built templates and dynamic web content that changes based on your visitors attributes to assist conversion rates.
Track opportunities from cold to closed with a clear view of your pipeline. Customise your deal stages and sales fields to work with your business sales process. Integrate with 3rd party systems to create efficiencies and visibility throughout the business.